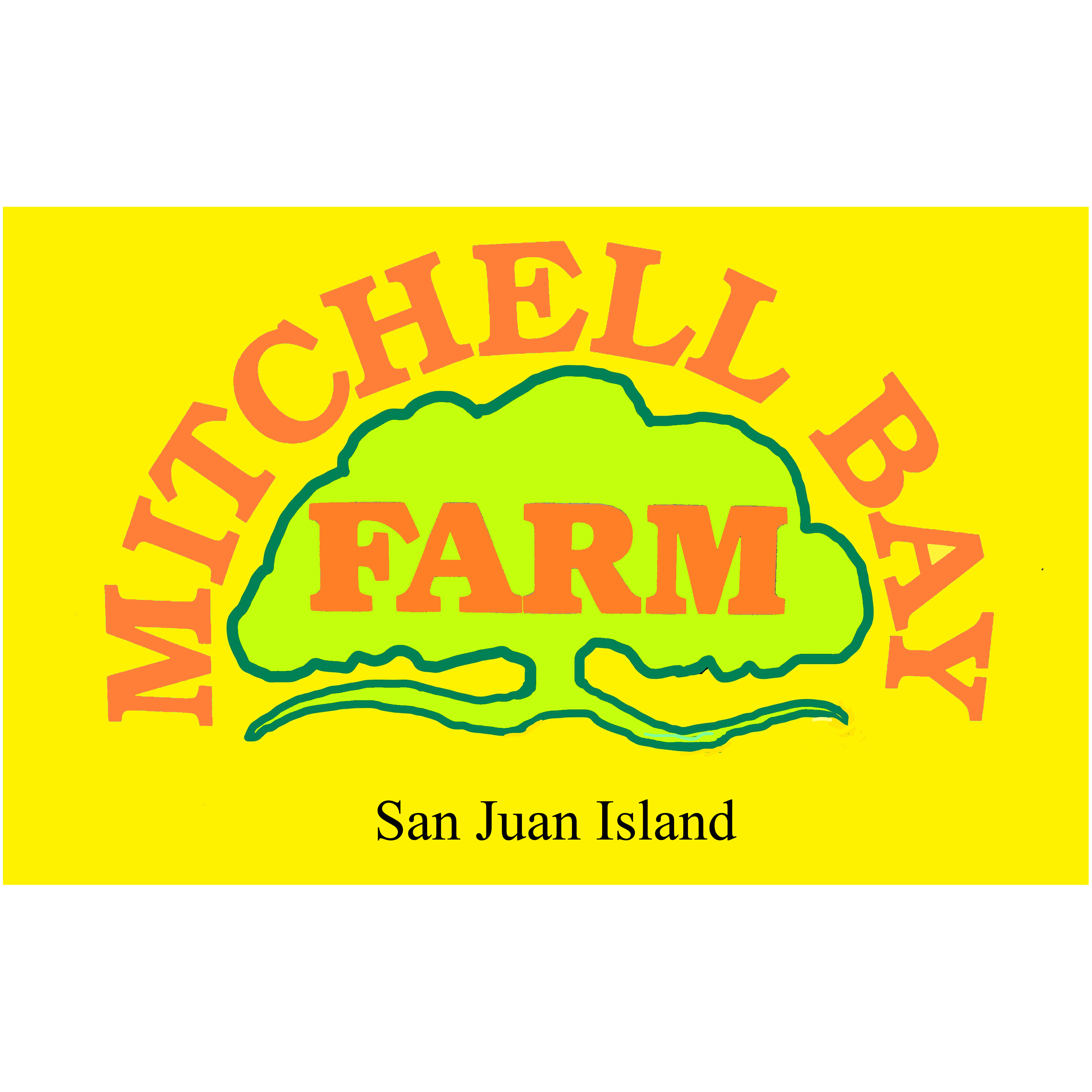 Mitchell Bay Farm
Contact: Bruce Gregory & Colleen Howe
Address: 1071 Mitchell Bay Rd. Friday Harbor, WA, 98250
Email Address: mbfarm@rockisland.com
Phone: 360-378-2309
About Us
Mitchell Bay Farm is a historic original homestead farm established in the late 1890's by Sir Peter Kirk, a rich British Industrialist who owned a large area of the west side of San Juan Island. You may know of his legacy in the name of Kirkland, WA. The farm house—still in use—was built for the original share croppers, the Botsford Family. Their legacy lives on in the historically rich islands as Mitchell Bay Farm. In modern times MBF was re-started by Colleen Howe in the mid-1970's with a large flock of 200 sheep and custom farming, including sheep grazing, hay production, grain production, celery and of course the Italian prune plum harvested from the original Botsford family orchard.
Organically grown seasonal fruits and grass fed lamb are our modern day core products. We have produced organically raised products for over 30 years. We are into soil health in a big way with regular monitoring of soil health and soil inputs for our small round bale haylage fed to the flock and annual lamb crop. Our orchard crops which include kiwifruit, (two varieties), Asian pears and Apples. In a good year we can sometimes get a bumper crop of Italian prune plums, but plum trees are fickle producers, often taking a year or so off. We also carry a line of handmade soaps, shampoo bar and hand salve made with natural ingredients and REAL essential oils, not fake, chemical based scents.
Practices
Organic (exempt). Holistic management of pastures, orchard, whole farm. Please contact us at mbfarm@rockisland.com with questions or comments.