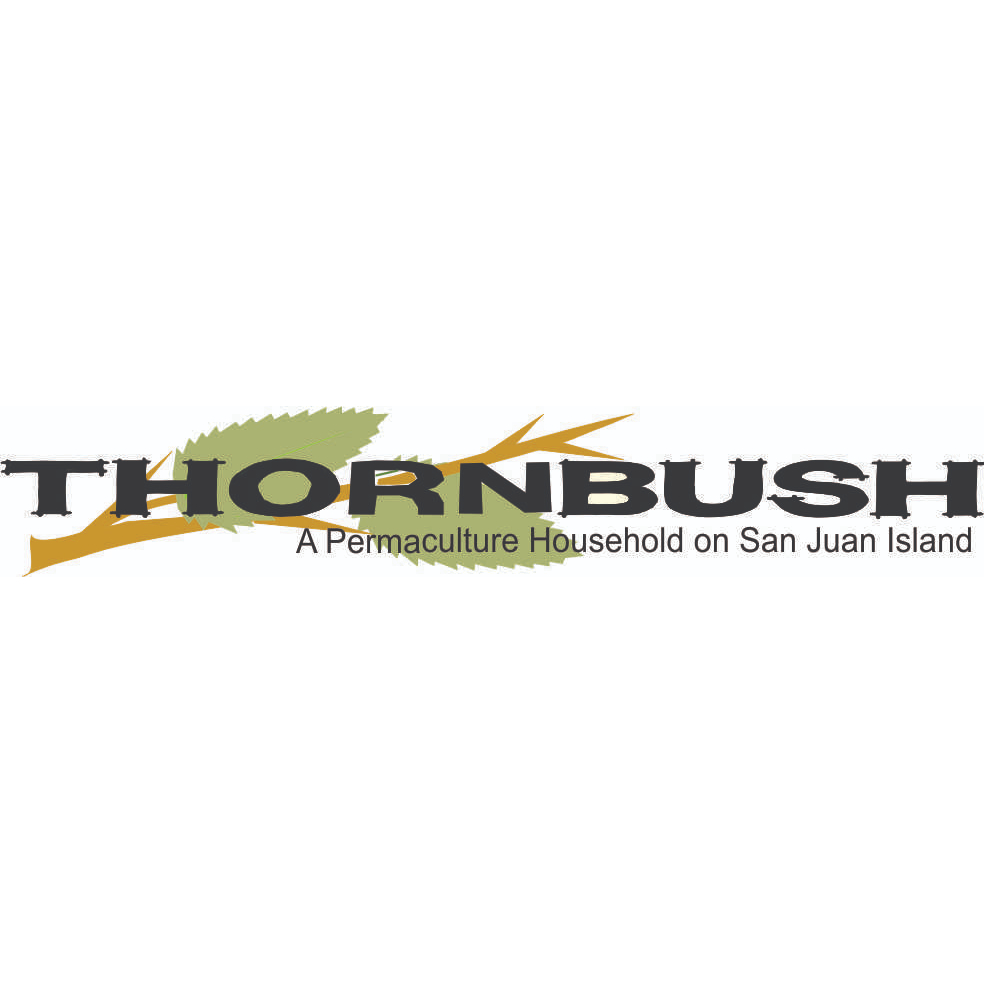 Thornbush Farm
Contact: Roger Ellison
Address: 236 Ellison Lane Friday Harbor, WA, 98250
Email Address: roger.thornbush@gmail.com
Phone: 360-622-9796
About Us
Thornbush is a Permaculture household within a Stewardship Forest on San Juan Island.
The forest is managed for fire-safe continuous yields of milling timber, woody biomass for charcoal, basketry products, and wildlife habitat.
Surface waters are encouraged to seep into our soils through the use of on-contour swales.
Our year-round stream is kept in tree cover to create habitat for cold-water species.
We have hosted Washington State and Conservation District workshops on our land.

Practices
Nursery plants: We make our own soils for container production, using on farm compost and biochar. Seeds, starts, cuttings or other propagules may come from outside the local area.

Biochar: Charcoal is produced on farm from our own woody biomass. Charged biochar is charcoal that has been inoculated with soil life using farm-fermented compost teas that contain ingredients such as kelp meal and fish fertilizer, which come from off-island.

We also practice vermicomposting, integration of poultry with vegetable and fruit production, rainwater catchment for irrigation, and have created a food forest for fruits and berries.

Please contact us at roger.thornbush@gmail.com with any questions.