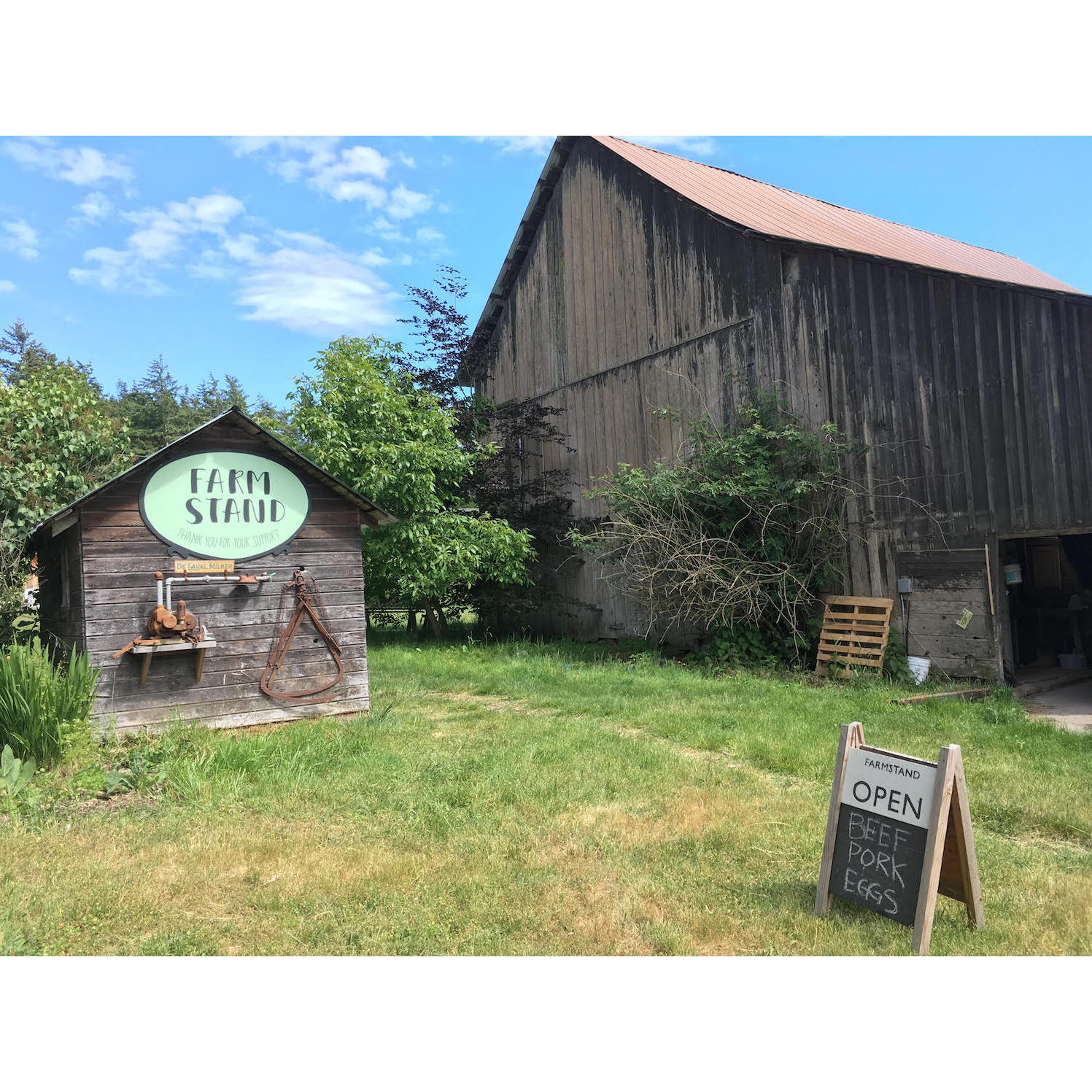 Midnight's Farm LLC
Contact: Faith Van De Putte & David Bill
Address: 3042 Center Road Lopez Island, WA, 98261
Email Address: faithvdp@gmail.com
Phone: 360-468-3269
About Us
We base our farm decisions on three main values: stewardship, community and education. Our commitment to stewardship of the land and the planet is the base of the following management choices: rotational grazing, a focus on soil health and carbon sequestration, putting the capital investment into the aerated static pile compost system in an effort to reduce burn piles and keep that biomass in our island fertility cycle, putting in 13.5 KW photovoltaic system, a focus on energy efficiencies, grazing of our marshlands that respects water quality and bird nesting, using the farm as an interface to talk about stewardship and climate change any time we can. In 2017 we were awarded the Finnie award for stewardship, which was a surprise recognition from our community.
Practices
Beef- grass fed, rotationally grazed Murray Grey beef overwintered off pasture on island haylage.
Pork- heritage breed crosses (Berkshire, Mangalitza, Hampshire) fed organic feed and garden excess.
All animals are slaughtered on farm the Island Grown Farmer's Cooperative USDA mobile slaughter unit.

Produce-no till veggie production using all OMRI approved inputs, deep mulch and drip irrigation

Compost- compost produced in our Department of Ecology approved Aerated Pile System from island yard and agricultural wastes.

Questions? Email us at faithvdp@gmail.com.